Push Play
And scroll on
These are a few of my favorite memes

Personal credo
Fact!
Wise words.
Truuuue Storaaaaay!!!
"Wednesday, look at all of the other children, their freckles, their bright little eyes, their eager, friendly smiles. Help them."
Life story
Life story pt. 2
This is what happily ever after looks like.
You know the rule . . . harm none .  . .
I say this a lot–sometimes out loud–but mostly in my head.
Amen, sistah!
I love everything about this, and it's all true.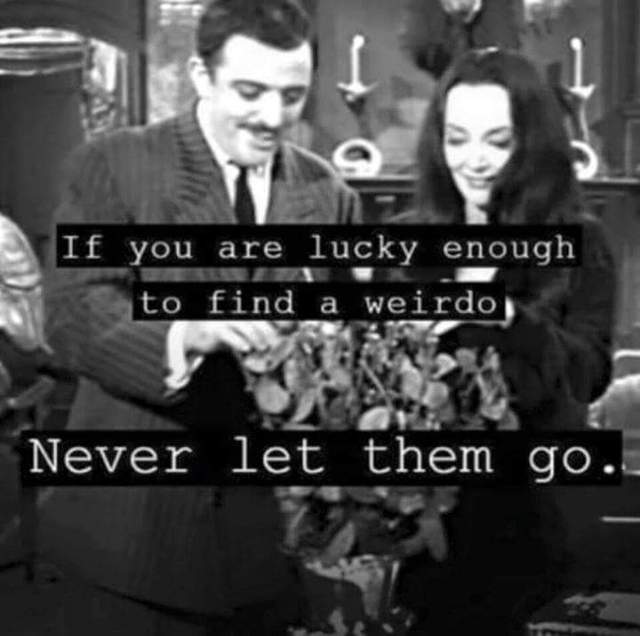 Cheers!
I love when people are always tagging me in Halloween and Horror stuff. Makes a girl feel wanted.
This is beyond accurate.
Yep, I do. How 'bout you?
Such a brilliant imitation of the Kermit sippin' tea memes. And Lily–busted, gurl!
Best meme evah!!!
It doesn't happen often–but when it does–there's the perfect meme for it. Click here to witness me writing about one of those rare times. 
#creepitreal